Hybrid Event
HerSpace Roundtable: Women
March 28 @ 18:00

-

19:30

CEST

Hybrid Event

Free – 50kr
Introducing the HerSpace Roundtable!
With the HerSpace Roundtable, we're creating space for more real, honest, and difficult-but-necessary conversations. We will invite a diverse group of people from different cultures, backgrounds and walks of life for a discussion on various topics or themes.
In every roundtable, we will take on a new topic. The Roundtable will facilitate open and authentic conversations between speakers who will bring their own opinions, life experiences and differing points of view to the roundtable. The HerSpace Roundtable is an opportunity to sit down with a diverse group of people and understand different perspectives pertaining to a certain topic.
The Roundtable will take place every 3 months.
---
Welcome to the first-ever HerSpace Roundtable. In this inaugural session, our topic is Women in honour of International Women's Day and Women's History Month. Join us to listen to a conversation between 5 women from different cultures with different world views on their experiences of being a woman.
---
This is a hybrid event. Join us online or in person at HerSpace, Strandgata 19, Oslo. For those joining us online, you will receive the Zoom link on the day of the event.
This event is free for HerSpace members.
Cost:
In-person: 50NOK (includes light refreshments)
Online: Free
---
Speakers:
Rahwa Tilahun Yohaness (She/Her)
Rahwa is a public speaker, activist, social critic, and the founder and director of Manifold Norway. Rahwa has years of experience in community organising and bringing people with diverse backgrounds and experiences together. She practices a policy of "walking the talk" and engages with people who have lived experience in everything she does.
Rahwa ran a campaign about "kvitteringsordning" to promote the implementation of a policy to document all police stop and control activities. She was also one of the main organisers behind the "We Can't Breathe" demonstration in Oslo, which mobilised 15000 people in June 2020.
She collaborates with grassroots organisations, academics, artists, and activists in the diaspora to organise and facilitate various events, including panel discussions, educational and artistic workshops, and community gatherings. She currently works as an advisor for the Norwegian Council for Africa, a human rights and solidarity organisation working to increase knowledge about the African continent.
Sarah M Przedpelska (She/Her)
Sarah M Przedpelska is an educator and geographer, who likes feelings, people and justice. Through her research in Canada and Norway, she's worked and published on belonging, youth mentoring and the social limits of technology.
Currently, Sarah does research and project development with schools in Oslo, and runs a community focused consultancy called Kolekcja.
Chisom Udeze (She/Her)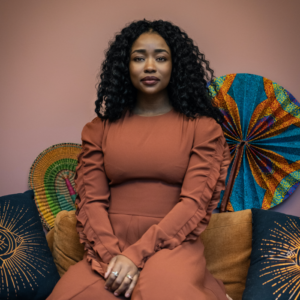 Chisom is an Economist, a DEIB Strategist, and a 3 times founder of impact driven companies. She has over 14 years of experience working with organizations like the European Commission, The United Nations, ExxonMobil and The Economist Group. Chisom is analytical and a data enthusiast. She is passionate about interrogating the cross-sectoral relationship between society's inhabitants, resources, production, technology, distribution and output. She efficiently and effectively unlocks complex systems, interprets data, forecasts socio-economic trends and conducts research.
Having lived and worked in 7 countries across 3 continents, she is highly adaptable to different circumstances and people, and thrives in uncertain environments.
As the founder of Diversify and Diversify Consult, Chisom and her team work with companies, institutions, governments and civil society to develop sustainable DEIB strategies and embed measurable diversity and inclusion initiatives in the workplace and society. In addition, in 2022, Diversify launched the Diversify Nordics Summit, the largest conference in the Nordics that gathers cross-sectoral stakeholders to amplify DEIB in the Nordics and beyond.
In 2020, she founded HerSpace, a diverse and inclusive co-creation community for all genders, with particular focus on women and non-binary people. In 2022, HerSpace launched HerTech, Women in Tech incubator, for women-led companies, with a focus on the inclusion of diverse founders. 
Chisom is a thought-leader in Diversity, Equity, Inclusion and Belonging (DEIB) and a passionate advocate for mental health and wellness. She enjoys playing tennis, reading, binge-watching TV shows and cooking.
Stephanie Alvarez (She/Her)
Stephanie Alvarez is an International Development and Human Rights practitioner who has dedicated her professional career to helping international social justice organisations grow and scale their operations and programs. She holds a Masters in International Relations and Conflict Resolution from the Externado University of Colombia and a BA in Political Science and International Studies from Franklin & Marshall College in the United States. Stephanie is passionate about intersectionality and social justice causes. Her passion has led her to work in numerous fields including genocide and mass atrocity prevention, transitional justice, DDR, protective accompaniment (of human rights leaders) and disaster relief.
Angelica Balanta (She/Her)
Angelica is an Afro-Colombian businesswoman and activist living in Oslo. Her experience with the world of fashion and communication comes from a journey over the last 24 years in different areas as a graphic designer, turban designer, fashion blogger, model, fashion stylist, keynote speaker, production manager, and fashion performance. During this period, she had the opportunity to work in Mexico City, London, Tel Aviv, Barcelona, Panama, Oslo, and Bogotá.
She is currently also a keynote speaker. Her talks are about entrepreneurship and how to transform the negative impact of the narrative of racism, discrimination and sexism in Latin America and most of the world.
With her project, she wants to empower women through the use of turbans, feeling proud of their origin and gender. Three years ago she moved from Colombia to Norway and wants to continue with this ambitious project.
Details
Date:

March 28

Time:

18:00 - 19:30

CEST

Cost:

Free – 50kr

Event Categories:

Event Tags:
Venue
HerSpace

Strandgata 19




Oslo

,

Oslo

0152

Norway

+ Google Map