Virtual Event
Create Your Success from the Inside Out
June 1, 2021 @ 19:00

-

20:30

CEST

Virtual Event

350kr
Session 3
Fear of not being good enough? Or, is it actual fear of success? Either way, this in depth workshop will assist you with breaking through!

In this 4 week series you will uncover what is getting in your way of achieving the success that you are striving for and the success that is rightfully yours. Each week there will be a new talk and a new "get out of your own way" life tool to use in every aspect of your life whether it is in business or personal endeavors.

Get your vision growing strong from the inside out with professional support and and guidance from International Life Coach and Motivational Speaker, Rometris Davis-Wright.
Each week includes exercises, meditations and follow-ups starting with:
Week 1: Get clear on what you want. It takes
Week 2: Identify whatever is in the way of your success.  It could only be you.
Week 3: Own your vision. No one can do what you do the way that you do it, so be fearless.
Week 4: Action steps. The door will be shown, but you must walk through it.
BONUS: Rometris will provide individualised steps to help you to build a solid foundation and get your dream and vision growing.

NOTE: Please bring a notebook/journal and pen that is dedicated to your "Create Your Success from the Inside Out" workshop. Although it is most beneficial to participate in the entire series, drop-in options are also available.
---
About Rometris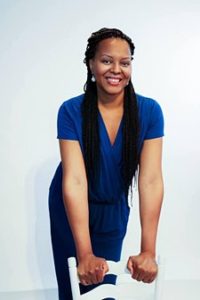 Rometris is an international motivational speaker, teacher, mentor, life coach and author with over 20 years of experience and extensive study in personal self-development and healing with a strong background in leadership. Her passion also includes public speaking engagements that address living an inspired life of authenticity, empowerment and confidence. Rometris has helped inspire and transform the lives of thousands of clients internationally, from many different walks of life and backgrounds and offers in-person, 1-1 and online events and consultations.