Virtual Event
Confidence and Peace of Mind in Birth
December 5, 2020 @ 11:00

-

13:00

CET

Virtual Event

250kr – 400kr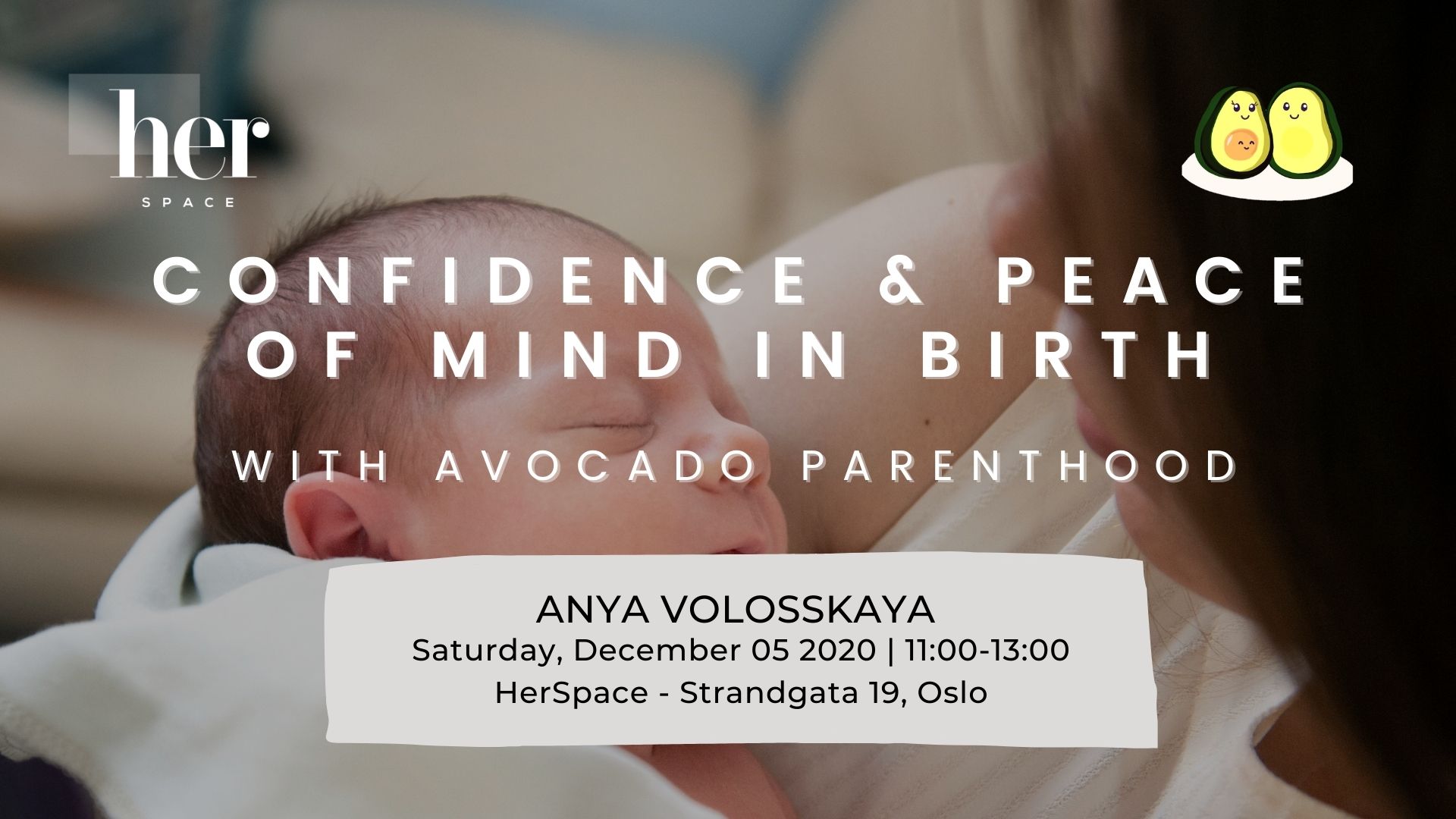 Confidence and Peace of Mind in Birth with Anya Volosskaya, Avocado Parenthood
What does birth preparation feel like? It may feel both worrisome and exciting, it may evoke uncertainty or a sense of wonder. How can we prepare to step into the birth experience with more confidence and a sense of calm? I invite you to look at the scientific research and tap into your own knowledge and experience to best prepare for the birth of your baby. I will be happy to meet you, to ask and answer questions, to listen, and learn more about you. I will be happy to see you!
During the session, we will:
Learn about factors which contribute to a positive birth experience
Discuss together how we can prepare, keeping each of the factors in mind
Illustrate the role of our pre-existing beliefs when it comes to birth preparation,
Be inspired to think of various kinds of knowledge and practices which can support us along the way
About Anya Volosskaya
Anya Volosskaya is a postpartum care specialist, birth doula and founder of Avocado Parenthood. She supports families during the birth of their little one and in the early postpartum period.
Anya knows that there are many questions in preparation for the birth, and even more questions and important decisions after the baby's arrival. The answers are easier to uncover and the decisions are easier to make when we are supported and equipped with full information. Anya's mission is to make sure that the amount of worries and uncertainty are minimized, and the amount of confidence and peace of mind are reinforced.
Visit her website and Facebook page to learn more about the support Anya and Avocado Parenthood can offer.
Cost: 250
***If you would like to attend both this event and the following in the series, Partner's Toolbox for Support in Birth, purchase the 2-Event Bundle Ticket for 400NOK.
This event will be held online.