Hybrid Event
Women in Tech: The Need for Diversity, Equity and Inclusion
February 1 @ 11:00

-

12:30

CET

Hybrid Event

Free
There is evidently a lack of diversity, equity and inclusion in the technology sector with regard to representation of, not just women, but people from the global majority, marginalised communities, the LGBTQIA+ community and people with disabilities.
According to a study by Deloitte, women only represent 33% of the workforce at large tech companies. Deloitte also reports that the ratio of men to women in large global tech firms is about 3:1.
An Accenture study revealed that 50% of women in tech leave their jobs by age 35. A reason for this could be because women in tech have only a 28% chance of becoming a manager, compared to 40% of men.
According to Women Business Collaborative, less than 1% of Fortune 500 CEOs are women of color.
Black women CEOs earn 38% less than white male CEOs, according to a Forbes study.
These issues persist despite studies (McKinsey) showing that businesses with diverse executive teams are 25% more likely to have above average profitability.
On February 1st, we will hold a two-part panel discussion on the need for Diversity, Equity and Inclusion in the tech world in partnership with blinQ AS. In this regard, the discussion will explore the topics such as challenges faced by women in tech today, what can the tech industry do to be more inclusive, craft better policies and create equitable workplaces. The panel discussion will also touch on how can recruitment processes be improved and organizational culture reformed to include more women and other underrepresented groups in leadership positions.
---
This panel discussion is powered by HerSpace, HerTech Incubator and blinQ. To learn more about blinQ, click here: Forside – blinQ
This is a hybrid event. Join us in person at HerSpace, Strandgata 19, 0152 Oslo or join us digitally via Zoom. It is free to attend for all. All you have to do is register below.
This event is funded by Oslo Kommune through their grant program 'Measures for Gender Equality and Women's Liberation'.
For online attendees, you will receive the Zoom link on the day of the event.
---
About the speakers:
Ismael Hadj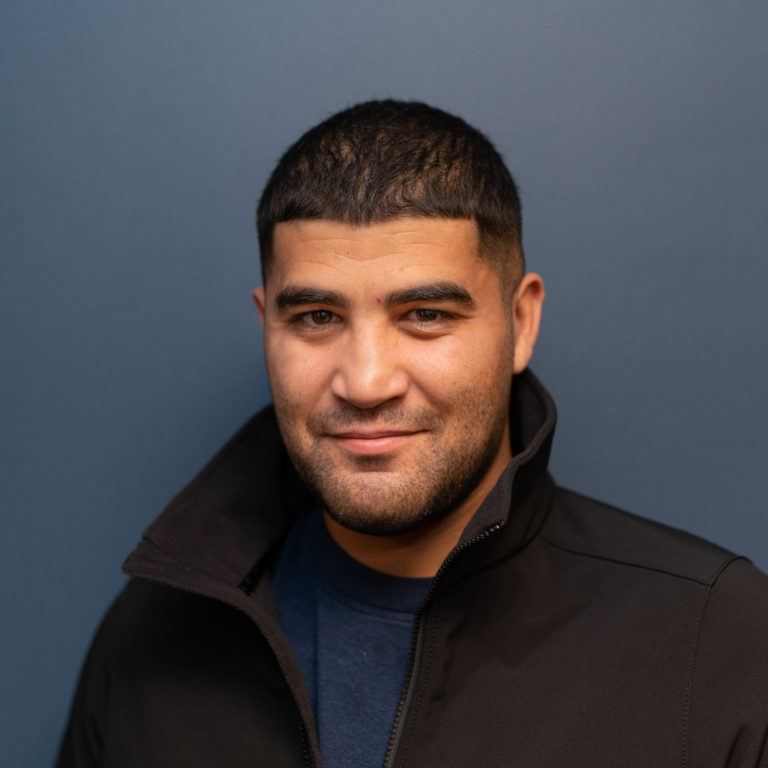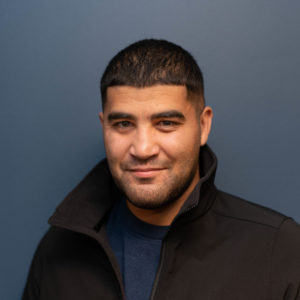 Ismael is a Consultant for blinQ AS. During the week, you can find Ismael answering customer phone calls, responding to support emails, and providing help for every customer. He is highly knowledgeable about the various subject in the field of computing.
Ismael believes that providing good service for every customer he speaks with, creates a positive change in the tech industry. In addition, he is passionate about supporting minorities wanting to work within the tech industry.
He achieved a bachelor's degree in Computer Science in 2019 at Oslo Metropolitan University. Ismael has also received certifications across the Microsoft Technology Stack including as many of the following; Office 365, Azure, Exchange, and Sharepoint.
Outside of work, Ismael enjoys spending time with his family and friends, swim, or travel.
Nina Stensrud
Nina is a leader at blinQ. She has been working as a tech person and leader within a man dominated environment for the last 20 years, from technical support to leader groups in large companies where emphatic leadership and high integrity has been her pillars.
Martin Sundberg
Martin is a 42-year-old swede who have been living in Norway for the last 20 years. He started with computers in the 80´s when he watched his older brother played games on the commodore 64. His first job within tech was as a sales manager in 2007 in a start-up. As the business grew he moved on to project management, product development, operations director and many other roles. Currently he manages a team of developers in blinQ and works with business development to help blinQ on their growth journey.
Chisom Udeze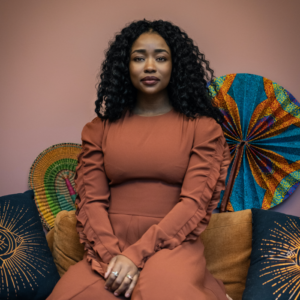 Chisom is an Economist, Organizational Design and DEI Strategist, and a 3 times founder of impact driven companies. She has over 13 years of experience working with organizations like the European Commission, The United Nations, ExxonMobil and The Economist Group. Chisom is a data enthusiast and analytical. She is passionate about interrogating the cross-sectoral relationship between society's inhabitants, resources, production, technology, distribution and output. She efficiently and effectively unlocks complex systems, interprets data, forecasts socio-economic trends and conducts research.
Having lived in 7 countries across 3 continents, she is highly adaptable to different circumstances and people, and thrives in uncertain environments.
As the founder of Diversify, Chisom works with companies, governments and civil society to facilitate measurable diversity and inclusion initiatives in the workplace and society. In 2020, mid-pandemic, she founded HerSpace, a diverse and inclusive co-creation community for all genders, with particular focus on women. HerSpace also launched a Women in Tech incubator in September 2022, for women-led companies, with a focus on the inclusion of diverse founders.
Chisom is a thought-leader in Diversity, Equity, Inclusion and Belonging (DEIB) and a passionate advocate for mental health and wellness. She is an entrepreneur at heart and committed to life-long learning. She enjoys playing tennis, reading, binge-watching TV shows and cooking.
Meryn Willetts
Over her 15-year career span, Meryn has channelled her drive and passion for 'doing business better' through advising politicians, senior corporate leaders and up-and-coming startup founders to develop the mindset, strategies and tools to turn their vision into a reality and put a real dent in the world. She takes an unconventional approach to getting things done and relentlessly seeks out cutting-edge knowledge to integrate into her work.
Meryn is passionate about ecosystem building on a social impact level; combining talent, technology and authentic leadership to create consequential and inspiring change necessary for sociopolitical, environmental and economic progress.
Meryn speaks and moderates at various events and conferences and serves on multiple boards including; Revenue Development Fund, Oslo Blockchain Cluster and Vaffelgutta.
Gabriella Bossman
Gabriella is a strategic thinker who takes a people centred approach to problem solving and solution design in transformational delivery.
With experience in the public, private and third sector respectively, she has held programme and leadership roles internationally, placing people and authentic relationships at the centre. Gabriella is driven by seeing people and programmes, especially those with evident potential and planned benefits to society, achieving their goals. Gabriella has worked towards this both in her professional career but also as a mentor for many young people, a trustee on various charitable boards and as a host and speaker at international events. She is committed to being an active contributor and change agent in any community she is in and strives towards creating curious and inclusive teams. Gabriella is a start up leader in sustainable fashion, building a product to change the way we shop online!
Anna Andersen
 Anna is a chief consultant at blinQ. Her journey started with her love for technology at the age of 9, which led to her role as an IT manager and later as a consultant at blinQ. Hers is a story of fighting against all odds, showing that you can succeed not because of, but in spite of.