Virtual Event
Including Diverse Voices: Ideas for Nordic Societies and Workplaces
March 16, 2022 @ 12:00

-

13:30

CET

Virtual Event

Free
Blaze Inclusion Awards presents:
Including Diverse Voices: Ideas for Nordic Societies and Workplaces
Panel Discussion #2
How can Nordic societies and workplaces be more inclusive of diverse voices and identities? What are actors in each of the nordic countries doing to improve this, and what more can be done?
During this event, we will speak with five DEIB practitioners who represent each of the participating countries.
The Blaze Inclusion Awards celebrate and illuminate the trailblazers – individuals and organizations – who actively and passionately uplift Diversity, Inclusion, Equity and Belonging (DEIB) initiatives in their workspaces, communities and society overall. With a focus on the Nordic region, the Blaze Awards highlight the champions in each country and finally give recognition to the outstanding individuals and organisations whose practices within the DEIB agenda shine beyond borders.
---
More information on the panelists coming soon. 
In the meantime, register your participation below.
The Blaze Inclusion Awards are an initiative by Diversify, and co-produced by HerSpace and The Annual.
---
Panelists
Norway: Melanie Coffee (she/her)

Melanie Coffee is a communications executive focused on sharing the best stories to bring awareness to a cause, business or product.
She is an award-winning journalist with 20 years of editorial and journalistic planning, content development and management experience across both traditional and digital media platforms. She is currently the PR and Media Relations Director at Crayon, an innovation and IT services company that focuses on the power of technology to drive the greater good.
She's passionate about diversity, equity and inclusion and is a Certified Scrum Master.
Sweden: Karl Yves Vallin (he/him)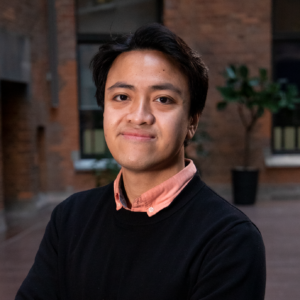 Karl Yves Vallin is the current Managing Director of RFSL Utbildning AB, a leading company owned by RFSL that focuses on providing education and consulting services with the aim to improve the quality of the working environment by promoting diversity, inclusion, equity and belonging.
As a professional, Yves has more than 10 years of leading and executive roles in various industries, ranging from non-profit organizations and the corporate sector to consulting firms both in Asia and Europe. He is also a human rights activist and researcher with the focus on minority populations and LGBTQ+ individuals.
Denmark: Dr. Poornima Luthra (she/her)
Dr. Poornima Luthra is the author of 'Diversifying Diversity: Your guide to being an active ally of inclusion in the workplace' and the founder and CEO of TalentED Consultancy ApS as well as Associate Professor at the Copenhagen Business School. She has spent the last fifteen years researching and teaching university courses in the field of talent management, with a focus on Diversity and Inclusion. More recently, Poornima has taken her years of academic experience into the corporate world with the vision of making workplaces more inclusive for all. Poornima focuses on inspiring and shifting mindsets to expand the areas of diversity we look at through strategy consulting, corporate training, keynote sessions, talks, articles, blog posts and podcasts.
Finland: Yesmith Sánchez (she/her)
Yesmith is DEI specialist and Business Strategy professional with broad experience building up and engaging diverse teams in rapidly changing environments. She trains companies and managers on how to build better workplaces and better business by building inclusive work cultures.
She helps companies to build DEI strategies, actions plans and taking concrete actions in variety of different functional areas such as: Leadership, Internal Communication and Organizational Culture. Yesmith holds a Master's Degree from Hanken School of Economics in International Management and Strategy.
Iceland: Sara Dögg Svanhildardóttir (she/her)
Sara Dögg Svanhildardóttir is a Project manager -Cooridnation of Education and Employment for people with intellectual disabilities at Landssamtökin Þroskahjálp National Association of Intellectual Disabilities. Sara Dögg is a teacher, former headmaster at Hjallastefnan, at school for children at 6-12 years old  for eight years, was one of who started a school for children from 6. – 16 with autism and other disabilities.
Back in the days Sara Dögg was a project manager at Samtökin '78 – the National Queer Association of Iceland were she offerd presentations, workshops and training programs for school groups, professionals, work places and other organizations. At final Sara Dögg is a member of town council in Garðabær city as politician of The Liberal Reform Party, Viðreisn.
Details
Date:

March 16, 2022

Time:

12:00 - 13:30

CET

Cost:

Free

Event Categories:

Event Tags:
Organizers
HerSpace

Blaze Inclusion Awards

Diversify