Hybrid Event
Women in Tech: Pitch Competition
February 17 @ 11:00

-

14:00

CET

Hybrid Event

Free
We are excited to invite you to attend the HerTech Start-Up Pitch Day Competition powered by blinQ AS. This is a part of HerSpace's tech incubator HerTech program, which is a 6-month incubator for tech-enabled women and non-binary person-led companies/startups.On February 17, our HerTech entrepreneurs will present their businesses in front of a jury. If you're interested in the startup scene, have a startup, want to support women-led start-ups or are plain curious, this event is for you!
Two women-led companies with the best pitches will each win 30.000 NOK, a laptop and mentorship; and the third winner will win a tech-based mentorship. These perks have been made possible by blinQ, an organisation that has begun its journey  to actively work to support women and diversity in the technology space.
This is a hybrid event, which means you can join us in person at HerSpace, Strandgata 19 or digitally via Zoom. It is free to attend. All you have to do is register for the event!
The Zoom link will be emailed  to you on the day of the event.
---
Jury Members 
Rita Anson (She/Her)
Rita is the deal flow and lead manager and member at Nordic Ignite, an angel investment committee and firm.  As a member of the pre-screening team in Norway, she is responsible for the initial due diligence of opportunities within her region and for presenting cases to the investment committee. As a lead manager, she is responsible for the due diligence of assigned cases providing deal flow through various channels.
She is also the expert consultant and project manager for Business Angels Norway. In this capacity, she facilitates training programs and events in Scandinavia for new angel investors in startup investment strategies, covering screening and evaluation of startups, and creating local business angels networks.
Rita is the co-founder at Women Investors Network (WIN) Norway empowering women to strengthen their financial position, by offering access to trainings, investment opportunities, and a co-investment network. She has a proven track record of developing successful initiatives directed at promoting gender-balanced leadership through financial literacy and women-economic-empowerment.
She is also the Special International Consultant for United Nations Women in gender equality projects, helping startups working for women with vulnerabilities towards investment readiness in Bolivia.
Andrea Nylund (She/Her)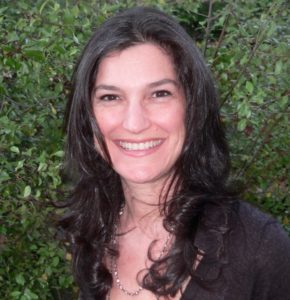 Andrea is City Innovation Lead at Oslo Business Region, helping startups scale through pilot projects and procurement. Originally from California, she is a serial entrepreneur with experience launching and scaling tech companies in energy, sustainability, and corporate social responsibility.
Martin Sundberg (He/Him)
Martin manages a team of developers in blinQ and works with business development to help blinQ on their growth journey. His first job within tech was as a sales manager in 2007 in a start-up. As the business grew, he moved on to project management, product development, operations director and many other roles.
Nina Stensrud (She/Her)
Nina is a leader at blinQ. She has been working as a tech person and leader within a man dominated environment for the last 20 years, from technical support to leader groups in large companies where emphatic leadership and high integrity has been her pillars.
Anna Andersen (She/Her)
Anna is a chief consultant at blinQ. Her journey started with her love for technology at the age of 9, which led to her role as an IT manager and later as a consultant at blinQ. Hers is a story of fighting against all odds, showing that you can succeed not because of, but in spite of.
Ateh Atabong (He/Him)
Ateh Atabong is a Pharmacist, a business strategist and mentor. He is also a Business Leader who advises businesses on targeted expansion and customer centric growth in highly volatile markets.
Ateh works daily as Business Development Manager for Pharma and Healthcare Logistics at a global Logistics company. He is also the founder and CEO of SAWA, an agribusiness company that imports highly nutritional  and high quality ingredients from Africa to the European market.
Ateh has a passion for innovation and business, is a great mind that supports businesses to target and understand their customers better thereby saving huge start-up costs, reducing unnecessary marketing expenses and time to market. He has a particularly huge passion for supporting businesses and investments into Africa, creating jobs and lasting solutions based on the real needs of the people, and that will be primarily managed by the people on the continent themselves. Ateh himself has over 8 years of experience doing business in Africa.
He also founded Heta Group, a company that specializes in the distribution of FMCG and healthcare products, plus provides hygiene information for school children in Cameroon. He has also invested in a few companies and serves on the board of a couple of start-ups on the continent and in Norway.
Through these experiences he has acquired skills in Business Development, business in developing markets, leadership, and customer validation. Ateh has an awakened understanding of the unique challenges and opportunities in developing markets and urges all businesses and investors to look to the future and invest in developing markets!
Meryn Willetts (She/Her)
Over her 15-year career span, Meryn has channelled her drive and passion for 'doing business better' through advising politicians, senior corporate leaders and up-and-coming startup founders to develop the mindset, strategies and tools to turn their vision into a reality and put a real dent in the world. She takes an unconventional approach to getting things done and relentlessly seeks out cutting-edge knowledge to integrate into her work.
Meryn is passionate about ecosystem building on a social impact level; combining talent, technology and authentic leadership to create consequential and inspiring change necessary for sociopolitical, environmental and economic progress.
Meryn speaks and moderates at various events and conferences and serves on multiple boards including; Revenue Development Fund, Oslo Blockchain Cluster and Vaffelgutta.