Virtual Event
Blaze Inclusion Awards: The State of Diversity and Inclusion in the Nordics
February 16, 2022 @ 12:00

-

13:15

CET

Virtual Event

Free
Blaze Inclusion Awards presents:
The State of Diversity and Inclusion in the Nordics
Launch event
What is the state of diversity, equity and inclusion in the Nordics and how does the practice of inclusion unfold and differ between countries?
During this event, we will speak with five DEIB practitioners who represent each of the participating countries.This panel discussion serves as the official launch of the Blaze Inclusion Awards.
The Blaze Inclusion Awards celebrate and illuminate the trailblazers – individuals and organizations – who actively and passionately uplift Diversity, Inclusion, Equity and Belonging (DEIB) initiatives in their workspaces, communities and society overall. With a focus on the Nordic region, the Blaze Awards highlight the champions in each country and finally give recognition to the outstanding individuals and organisations whose practices within the DEIB agenda shine beyond borders.
---
The Blaze Inclusion Awards are now live! 
Click here to login, browse through the categories, and nominate the individuals and organisation who are doing the work!
---
How to join event:
This panel discussion will be held digitally. You will receive an access link via email once you register. We look forward to seeing you online!
---
Finland: Heidi Pech
Heidi Pech works as Head of Diversity, Equity and Inclusion at Futurice to make a positive impact in the company but also in the tech sector and the society at large. She believes that she has found her true professional calling in this role after dipping her toes in various areas of HR over the last 15 years. In addition to her expertise in diversity & inclusion, she has a solid background in employer branding, talent acquisition and learning & development from IT consulting sector, and her HR experience covers also pharmaceutical, banking and not-for-profit sectors both in Finland as well as abroad. She has a degree in broadcast journalism from the UK.
Norway: Astrid Sundberg
Astrid Sundberg is Director of Diversity and Inclusion at Oda, Norway's leading online grocery retailer. She has 2 decades of experience in director level leadership roles within the people and talent arena. Astrid is a pioneer of the employee experience as well as passionate about advocating for women in the workplace with a background in the start up and scale up climate.
Astrid is a positive advocate of workplace diversity for understanding, accepting, and valuing differences between people as well as an ally for gender equality. She's a regular speaker and contributor at conferences and summits across The Nordics, The UK and other parts of Europe.
Iceland: Ingibjörg Lilja Þórmundsdóttir
Ingibjörg Lilja Þórmundsdóttir is CHRO of Rafal, an Icelandic service company  for electronic manufacturing. Ingibjörg has extensive experience in human resources in STEM companies, primarily as an agile leadership and agile HR coach. Within Rafal and Verkfræðistofan Afl og Orka, Ingibjörg is a lecturer in company culture, psychological safety, motivation and values. Ingibjörg is "a very passionate people geek", and it is her passion to empower people, teams and organizations to become stronger, faster and more successful in a sustainable way. She does this by cultivating a context and culture for people to learn and grow. It is Ingibjörg's aim to transform Iceland's electric industry by opening it to women and young girls and creating workplaces where they have the opportunity to thrive.
Denmark: Jenifer Clausell Tormos
Jenifer Clausell-Tormos (she/her) holds a Ph.D. in Technology Development. She held positions both at universities and in the industry as a scientific researcher. In her career, she first leveraged tech to accelerate the process of finding new medicines. After 10 years, her drive for gender balance and diversity brought her to use her tech expertise to close the gender and diversity gap by founding Develop Diverse. For 4 years+, Jenifer has been a researcher, speaker, and trainer in the field of Diversity & Inclusion.
Sweden: Mamtha Pullat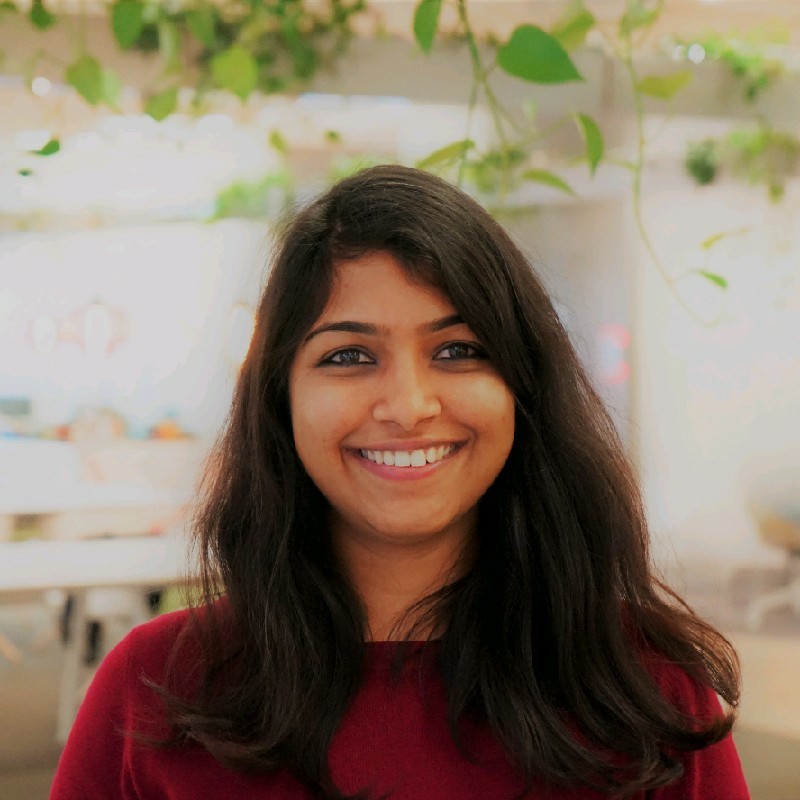 Mamtha Pullat works as a Global Diversity & Inclusion Specialist at Telia Company and is passionate about providing equal opportunity for people from under represented communities . In her capacity as a Global D&I Specialist at Telia Company she advocates for the inclusion of international talents through partnerships with various labour market inclusion programs. She also works closely with the Talent Acquisition team and the managers to ensure the recruitment process is inclusive.
Prior to moving to Sweden, Mamtha was based in India where she worked in the non-profit space working to help bridge the education gap in India for children from under privileged backgrounds.
Moderator:
Chisom Udeze
Chisom is an Economist, Organizational Design and DEI Strategist, and a 3 times founder with over 12 years of experience working with organizations like the European Commission, The United Nations and ExxonMobil. Chisom has an analytical mind and works to interrogate the cross-sectoral relationship between society's resources, production, distribution and output. She is adept at efficiently and effectively unlocking complex systems, data management, forecasting economic and social trends, and thrives in uncertain environments.
As the founder of Diversify, Chisom works with companies, governments and civil society to facilitate measurable diversity and inclusion initiatives in the workplace and society. In 2020, mid-pandemic, she founded HerSpace, a diverse and inclusive co-creation community for all genders, with particular focus on women-led companies and mothers. She is a thought-leader in Diversity, Equity, Inclusion and Belonging (DEIB) and a passionate advocate for mental health and wellness.
Details
Date:

February 16, 2022

Time:

12:00 - 13:15

CET

Cost:

Free

Event Category:

Event Tags:
Venue
Online event

Norway
Organizers
HerSpace

Diversify

Blaze Inclusion Awards