Virtual Event
Black History Month: Power
February 22, 2021 @ 17:30

-

19:30

CET

Virtual Event

Free
Black History Month: Power
Join us for an event acknowledging Black History Month by celebrating the black community's resilience and power. We will have an interactive session discussing the progress and achievements of people of African descent in Norway and the road ahead. We will also share resources for professional and personal advancement.

A range of individuals who have- and continue to make their mark for representation, civil rights and space creation for minorities in Norway will be joining us.
Facilitator
Rahwa T Yohaness
Rahwa is a public speaker, activist and the founder of Manifold, an organization with focus on empowering Black and minority women and youth in Norway. Rahwa is the partnerships coordinator of African Innovation Week and has been involved in movements such as the "Decolonizing Academia" debate in Norway, always providing a critical but generous voice in the room. At the University of Oslo, Rahwa is political advisor of the African Student Association (ASA), where she previously served as president. Rahwa was also one of the main organizers behind the "We Can't Breathe" demonstration in Olso in June 2020. In her work, Rahwa collaborates closely with grassroot organisations, academics, artists, and activists in the diaspora to organize and facilitate a variety of events, including panel discussions, educational and artistic workshops, as well as community gatherings.
Speakers
Barth Niava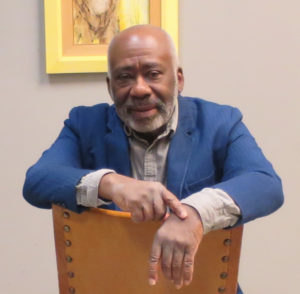 Barth is a musician and music professor from Côte d'Ivoire. In 1977, he founded the African Cultural Institut (CAK) in Oslo, where he currently holds the position as Chairman of the board. CAK has the task of communicating knowledge, highlighting the African contributions to the world's cultural heritage and creating engagement in the diverse African cultural forms. From 1997-2001, Barth was board member for Rikskonsertene (Concerts Norway), and from 1998-2001, he was a member of the Mosaic Program, which was affiliated with the Norwegian Arts Counsil. Barth has won several awards, including the Fritt Ord Honnørpris and the Oslo Municipality Artist Award.
Chisom Udeze
Chisom is an Economist and entrepreneur who holds multiple undergraduate and postgraduate degrees. She is Nigerian and has lived and worked in six countries across three continents. In addition to actively building and driving growth at her companies, Chisom works as a consultant for intergovernmental organizations and SMEs across industry sectors. She is highly skilled in areas such as strategy, research, project design and execution, data analysis, and monetization. She is a fearless advocate for diversity, opportunity, and inclusion across social, economic, political, and professional lines. She believes in accountability and actionable processes, and that our words have no value if our actions contradict them.
Asta Busingya Lydersen
Asta Busingye Lydersen is a Ugandan-Norwegian performing artist, project manager and presenter. During the 1990's, she was Deputy Head of Afrikan Youth in Norway, and later went on to found the all-black, all-female artist collective Queendom. Queendom is a musical duo based in Oslo, Norway. Queendom is known for their political conciousness and energetic live performances. The female performing arts collective was established in Oslo; Norway in 1999. In 2007, they were awarded the Oslo City Artist Award, and have since performed in Poland, Zimbabwe, Sweden, and all over Norway.
Cliff Moustache
Cliff has been shaping the Norwegian art scene for the past three decades. He is the art director and founder of Nordic Black Theatre, which he opened with Jan Solberg in 1992. The theatre produces its own shows, participates in collaborative projects with other artists, and develops young multicultural actors through the theatre school Nordic Black Xpress (NBX). Over the years, Cliff has produced many short films and documentaries. His first short movie, Radio Knockout, won several awards at festivals in Scotland, London, Portugal and America. For his contributions to the Norwegian society and art scene, Cliff was honoured with the prestigious "Kulturpris" award by the city of Oslo in 2019, as well as the honour award of Arts Counsil Norway in 2020. Cliff is a strong believer of giving back to the community in the hope of inspiring a future generation of artists and creative industry.
This event is a collaboration between Manifold, HerSpace and Diversify and is free of charge.
Please RSVP to this event in order to receive the link to the zoom meeting.