Hybrid Event
Women In Business: Sustainable Innovation
April 26, 2022 @ 17:30

-

19:00

CEST

Hybrid Event

100kr
Women in Business is a series designed and led by women to share their knowledge about valuable and necessary business skills needed to drive growth at your company. Whether you are a startup or an SME, this series will introduce you to professional and highly skilled women. Each session will cover a specific topic and will provide valuable expertise to people who are looking to improve their skills to increase their employability or to develop or start their own businesses.
---
Sustainable innovation is the need of the hour for business owners today. For businesses to be profitable, it must address social and environmental impacts and create products, processes and services that are good for them and the society in the long run. Unsure of how to adapt to this new business environment?
In our upcoming Women in Business session, Valerie Leung, a business strategist in digital innovation and sustainability, will take us through building a business and a career in strategic sustainable innovation. She will discuss how businesses can be used as a force of good to address social, economic, and environmental challenges.
Together, we will explore the topics:
Business strategies in sustainable innovation
Creating an impact-led career by developing your skillset
---
This will be a hybrid event– online and in-person tickets available.
Cost: NOK100
**This event is free for HerSpace members**
---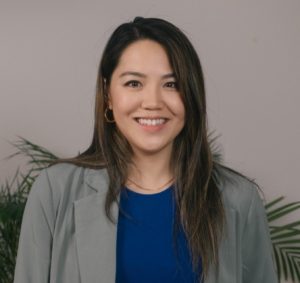 Valerie Leung is a business strategist in digital innovation and sustainability. With an MBA in sustainability, a Bachelors of Science in Mathematics and experience as a business and technology consultant, she has built an international work experience within strategy, innovation, project, and partnership management. Valerie works with multinational corporates and innovative start-ups on their strategy to create, transform, and scale growth. Her professional experience intertwines her personal story spanning three continents – North America, Europe, and Asia.
She also hosts the podcast, Modern Idealist, a podcast for driven professionals who are looking to make an impact in their professional and personal lives. Modern Idealist explores topics inspired by Valerie's journey as a stubborn optimist who is looking to live out ideals as a responsible world citizen.
---